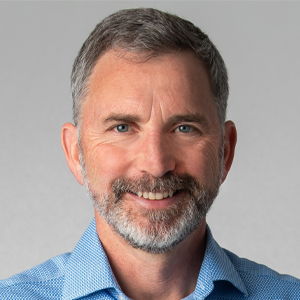 Dan Tangherlini
---
Managing Director, Emerson Collective

Daniel "Dan" Tangherlini is currently a Managing Director with the Emerson Collective, an impact investment firm.
In addition to his current role at the Emerson Collective, he serves on the US Postal Service's Board of Governors.
Prior to joining Emerson, Dan was the President of the technology start-up Seamless Docs and founded an urban systems consulting practice, City's Garage. Before that, he was the Chief Operating Officer of Artemis Real Estate Partners, a real estate private equity firm with commercial real estate investments across the United States.
Preceding Artemis, Dan served as Administrator of the General Services Administration (GSA. As the agency head of GSA, beginning in 2012, he identified creative ways to leverage unused government assets, particularly real property, including launching a series of high-value property exchange and redevelopment proposals such as the FBI Headquarters (DC), Volpe Transportation Research Center (MA) and Moffett Federal Airfield (CA). He also launched a technology advisory practice within GSA to serve other government agencies called 18F.
Prior to his role at the GSA, Dan served in senior positions in other government posts including as Chief Financial Officer and Assistant Secretary for Management at the U.S. Department of the Treasury; City Administrator and Deputy Mayor of Washington DC; Interim Metro General Manager; Director of DC's Department of Transportation; and CFO of the DC Metropolitan Police Department.
Dan received a B.A. and an M.P.P. from the University of Chicago and an M.B.A. from the Wharton School of Business at the University of Pennsylvania. He serves on several non-profit boards and lives with his wife, daughters and dogs on Capitol Hill in Washington, DC. He fixes broken things for fun.
Wood for Good; Regenerating communities with mass timber
Society's greatest challenges include equity in economic mobility; reducing barriers between and among communities; and environmental regeneration to not simply sustain our current ecological condition, but undo some of the harm we have caused. What if the solutions were not separate, but inextricably tied through how we choose to invest in and build our communities? Emerson Collective, an impact investment organization, has partnered with the community of Congress Heights and a local developer to redevelop 5 acres on the former campus of the Saint Elizabeths Hospital in Washington, DC. The project, Sycamore & Oak, confronts these challenges by reimagining the role of communities in owning, operating and building their individual and collective future. And, of course, it is built out of sustainably harvested mass timber. If a community is going to regenerate and repair its opportunities, it needs to do so in a way that contributes to the regeneration and repair of our planetary ecology as well.