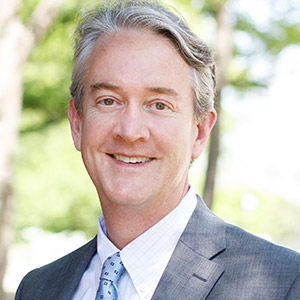 Troy Harris
---
Managing Director of Timberland and Innovative Wood Products, Jamestown, L.P.

Troy Harris is the Managing Director of Timberland and Innovative Wood Products at Jamestown. Mr. Harris has 30 years of experience in public and institutional timberland portfolio management and a track record of timberland acquisitions and dispositions, operations management, and business development throughout the U.S. He has been responsible for operations and management of nearly 1 million acres valued at over $1.3 billion and the planting of over 30 million seedlings. Mr. Harris is a passionate advocate of the mass timber industry and has served a key role in connecting the commercial real estate industry to the mass timber industry by working to build the first "Georgia Grown" mass timber building at Ponce City Market in Atlanta, connecting sustainably managed working forests to the built environment. In 2021 he was invited by Georgia Senator Reverend Raphael Warnock to provide testimony before the Senate Agriculture Committee highlighting private working forests as a natural carbon solution and advocating for mass timber. In 2023 he was invited again to testify to the Senate Agriculture Committee on the "Seedlings to Solutions" 619 Ponce project being built in Georgia which sourced all the timber locally from Georgia, including timber grown on the Jamestown Timberland property. Mr. Harris is a Certified Forester. He has a strong industry network and serves on the boards of the Forest Landowners Association (FLA) and the Georgia Forestry Association (GFA). Mr. Harris serves on the Executive Committee of the National Alliance of Forest Owners (NAFO) and is a Trustee for the Georgia Forestry Foundation. Mr. Harris received a Bachelor of Science in Forest Management from Auburn University, and earned a Master of Business Administration from the University of Georgia.
Using Wood to Achieve Embodied Carbon Reductions in the Built Environment
Across the building industry, many firms and individuals are committed to reducing the environmental footprint of their buildings. Wood has an advantage by being a low embodied carbon material while also storing biogenic carbon, but accounting for this in life cycle assessment can be confusing. This session will explain carbon accounting methods for wood products and provide guidance on how to quantify embodied and biogenic carbon in accordance with international standards. Attendees will also learn about 619 Ponce, a mass timber building currently under construction in Atlanta, Georgia, that utilizes locally grown southern yellow pine. This project emphasizes the interdependence between wood products, forest health, and carbon reductions in the built environment.