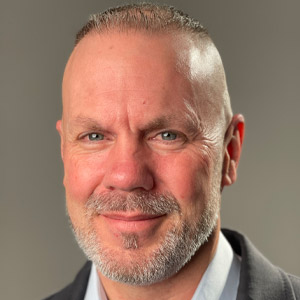 Dave Cooper
---
Principal/CoFounder, Dave Cooper Live

Dave Cooper is an award-winning online talk show host who frequently broadcasts live from various locations including offsite construction manufacturing facilities, construction job sites, and high performance master planned communities.
With over twenty years of experience as a custom home builder using volumetric modular construction across multiple states, Dave Cooper LIVE was launched in 2020 as a global forum on the topics of construction technology, innovation, advanced methods of construction, building science and more.
Dave co-founded the series "Herstories in Housing", a collaboration promoting inclusivity within the construction industry. In 2021 he was named NAHB Associate of the Year by the Building Systems Council for his coverage of the technology used to advance methods of construction and the building science behind high performance homes and buildings. Dave's video campaign "The Modular Home Minute,™ designed to engage current prospects, trade partners and other building professionals to advance the awareness of modular construction, won the 2020 NAHB Marketing Award for Social Media Outreach.
Dave began his career at Johnson and Johnson as a neurology and orthopedic spinal implant specialist. Prior to that he was a U.S. Army Medic and served multiple tours including Operation Desert Shield and Operation Desert Storm.