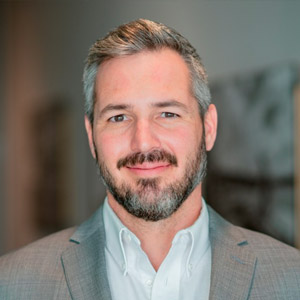 Ryan Marshall
---
Lead Superintendent – Special Projects, PCL Construction Services, Inc.

Ryan, a graduate of Colorado State University's Construction Management program, possesses a wealth of experience in his 18 years in the construction industry. He excels at reviewing constructability, finding new and innovative construction methods, and developing successful project schedules. Ryan is a Mass Timber advocate with a specific focus and passion in self-performing Mass Timber erection. Ryan was the lead Superintendent on University of Denver -Burwell Career Achievement Center leading the planning and execution of the erection of this 3 story, 27,000 sf, 100% mass timber building. Ryan continues to be an advocate within PCL, helping advise, plan and pursue with Mass Timber opportunities throughout the company.
Don't Slow Down the Timber: Maximizing Other Off-Site Work for Schedule Gains with Mass Timber
Mass timber is often touted for its fast installation and construction schedule compression benefits. However, failure to optimize other aspects of construction will quickly negate the schedule gains of mass timber. What must projects account for to maximize mass timber's speedy installation capabilities? This session will explore the strategic integration of mass timber in off-site construction, focusing on leveraging complementary off-site work to accelerate project schedules. Presenters will detail efficient workflows and coordination strategies that optimize project timelines while capitalizing on the unique benefits of mass timber. Attendees will gain insights into orchestrating synchronized off-site activities, enhancing collaboration, and unlocking the full potential of mass timber for expedited and successful wood-based building projects.